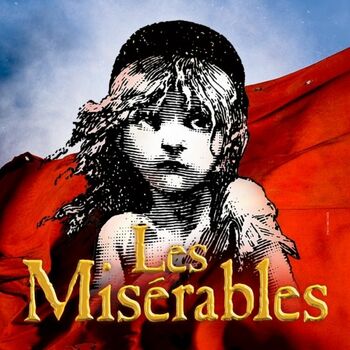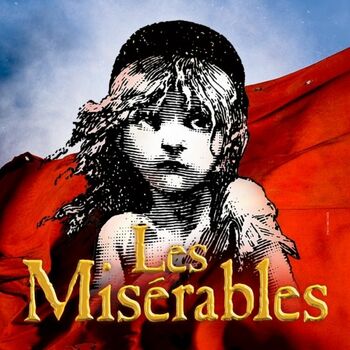 This brilliant new staging has taken the world by storm and has been hailed "Les Mis for the 21st Century". The magnificent score of Les Misérables includes the songs; "I Dreamed a Dream", "On My Own", "Bring Him Home", "One Day More", "Master Of The House" and many more. Seen by over 130 million people worldwide in 53 countries and in 22 languages, Les Misérables is undisputedly one of the world's most popular musicals.
How long does Les Misérables Last for? 170 Minutes
Does Les Misérables have any age restrictions? 7+
Does Les Misérables have an interval? Yes
Seen by 34 fans
94.0
0.0
Where is Les Misérables playing?
Les Misérables currently has 1 current production
18 December 2019 - (no closing date announced)
18 December 2019 - (no closing date announced)
What they loved
Amazing show, great set!
Very cheery
Stunning cast and performance. A show that you need to experience in a theatre.
Superb classic well acted and sung despite being the touring cast
The best show i have eve seen, makes my arm hairs stand on end every time
Amazing soundtrack
Fabulous actors and singers
I love this show for the range of music and the emotional rollercoaster. Javert's stars is my favourite track.
it was fantastic
Staging, choreography.
There is a reason this show has lasted so long on the west end.
It was a brilliant show and I got to know a lot of original cast
Perfection on stage - the story, the drama, the tragedy, the comedy, the romance, the passion. One that we watch over and over and never get tired of.
Heartbreakingly beautiful.
Don't really have words to describe this. If you haven't seen it, you should.
Its very hardcore singing throughout
Absolute perfection! Everything about this show is incredible, from the music to the story and impressive set pieces. I've seen it 21 times - it never gets old.
Still one of the best musicals out there: the Act One Finale (One Day More) still makes my hair stand on end.
Seen by 34 fans
94.0
6.0
Wishlists |
15
Avg. Rank
6th
What they didn't enjoy
Be warned that it's a little long
It's a little long and the highlights of the show (IMO) are all in the first half, making the second half drag a little
Maybe a little too long?
The lighting seemed off- a little dark
They took the revolve away :o
Everything is perfect.
Quite long
I miss the original production! While the new production is brilliant, and some aspects are definitely improved, a few moments like Enjolras' death have less impact now.
Les Misérables Discussions
| Title | Posted by | Replies | Last reply |
| --- | --- | --- | --- |
| | | 1 | over 1 year ago |