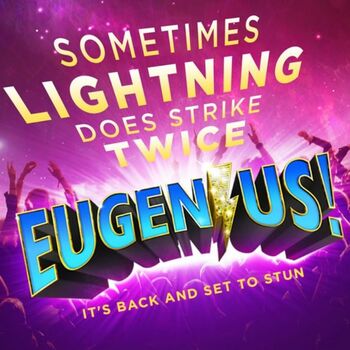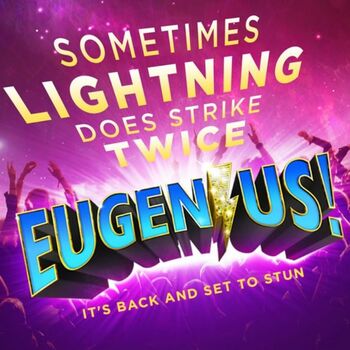 A thrilling, high-energy 80s-inspired British musical with a superhero-sized heart and uplifting score, Eugenius! is a show where geeks rule, dreams do come true, and everyone finds the superhero inside themselves.
Show Length
Recommended Minimum Age 7+
Interval? Yes
Seen by 4 fans
100.0
0.0
Current Productions of Eugenius!
Eugenius! currently has 1 current production
What they loved
A wonderful feelgood show
Go Eugenius, Go Eugene! Something completely difference and very enjoyable!
Seen by 4 fans
100.0
0.0
Wishlists |
0
Avg. Rank
29th
What they didn't enjoy
Shame it never made the promised proper west end run!
Would have loved it to get the longer run it was promised and that they deserved!
Eugenius! Discussions
No posts have been made yet.