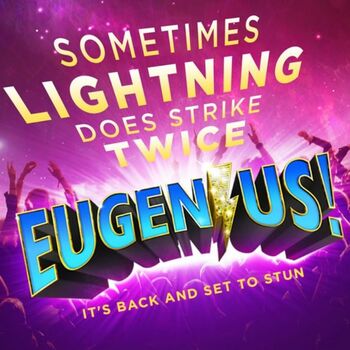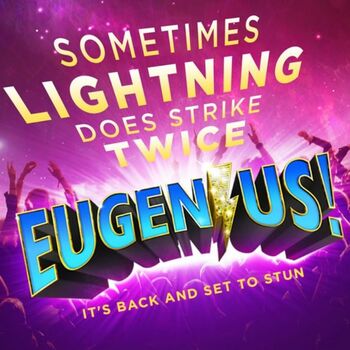 A thrilling, high-energy 80s-inspired British musical with a superhero-sized heart and uplifting score, Eugenius! is a show where geeks rule, dreams do come true, and everyone finds the superhero inside themselves.
How long does Eugenius! Last for?
Does Eugenius! have any age restrictions? 7+
Does Eugenius! have an interval? Yes
Seen by 6 fans
100.0
0.0
Where is Eugenius! playing?
Eugenius! currently has 1 current production
What they loved
Introduced me to Laura Baldwin and now i'm a stan for life!!! Songs were fun, and even as a superhero hater I had a fabulous time
A wonderful feelgood show
Everything. So so fun. Bought the cast recording during the interval.
Go Eugenius, Go Eugene! Something completely difference and very enjoyable!
Seen by 6 fans
100.0
0.0
Wishlists |
0
Avg. Rank
33rd
What they didn't enjoy
A little bit too meme-y for me.
Shame it never made the promised proper west end run!
Not long enough. Everyone should know about this show.
Would have loved it to get the longer run it was promised and that they deserved!
Eugenius! Discussions
No posts have been made yet.