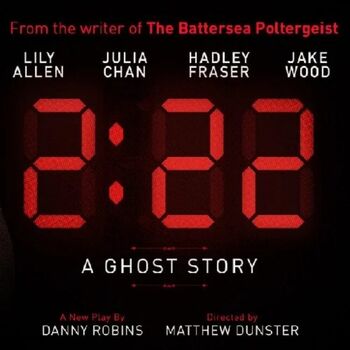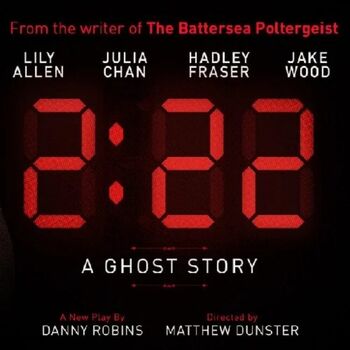 Jenny believes her new home is haunted, but her husband Sam isn't having any of it. They argue with their first dinner guests, old friend Lauren and new partner Ben. Can the dead really walk again? Belief and scepticism clash, but something feels strange and frightening, and that something is getting closer, so they're going to stay up… until 2:22… and then they'll know.
Show Length
Recommended Minimum Age 7+
Interval? Yes
This show does not have enough ratings to display stats yet.
Current Productions of 2:22 - A Ghost Story
2:22 - A Ghost Story currently has 1 residency
May 2022 - September 2022
What they loved
Fabulous story, cast and twist!
As a hugely passionate lover of musicals this was a bit of a switch up for me and I LOVED it! Loved everything about it! Really surprised myself!! Fabulous cast, gripping story and I worked it out which never happens 😍😍 Felt very immersed and invested.
What they didn't enjoy
Took my nerves a while to settle 🙈
2:22 - A Ghost Story Discussions
No posts have been made yet.