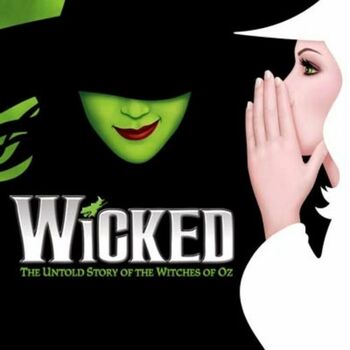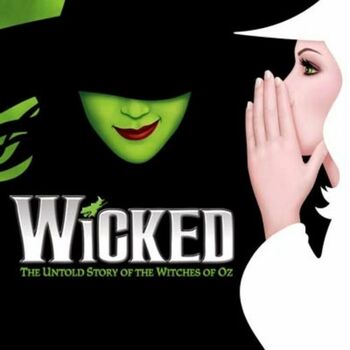 When Dorothy famously triumphed over the Wicked Witch of the West, we only ever heard one side of the story. Gregory Maguire's acclaimed 1995 novel, 'Wicked: The Life and Times of the Wicked Witch of the West', re-imagines the Land of Oz, creating a parallel universe to the familiar story written by L. Frank Baum and first published as 'The Wonderful Wizard of Oz' in 1900.
Show Length 165 Minutes
Recommended Minimum Age 7+
Interval? Yes
Seen by 21 fans
100.0
0.0
Current Productions of Wicked
Wicked currently has 1 residency
September 2006 - (no closing date announced)
What they loved
Inventive plot, big belting numbers
Incredible from start to finish - set design was outstanding and they kept fairly close to the book even with paring it down
It's a modern classic telling an entirely new but somewhat familiar story. Really strong performances
Its parallel story to Wizard of Oz
I loved the music, the costumes, the sets, the story. Everything. It is a phenomenal show!
The music and story are both brilliant!
Everything! Amazing story and unforgettable soundtrack
Incredible music, costumes, original story
Amazing special effects. Modern with catchy but also a complex score.
Love this show
I know what I like, when she got up and flew and there was all smoke and the song was amazing
The spellbinding story, incredible sets, absolute bops. Meaningful, emotional, beautiful.
Seen by 21 fans
100.0
0.0
What they didn't enjoy
I'd forgotten some of the backstory
Nothing
Interval
When we saw it Galinda was played by a lady with quite an annoying voice. We did see it on tour though.
It was a bit long but I can remember a lot of it in my head but I know more songs from other musicals ive been too after
Wicked Discussions
| Title | Posted by | Replies | Last reply |
| --- | --- | --- | --- |
| | | 0 | 3 months ago |
| | | 0 | 25 days ago |