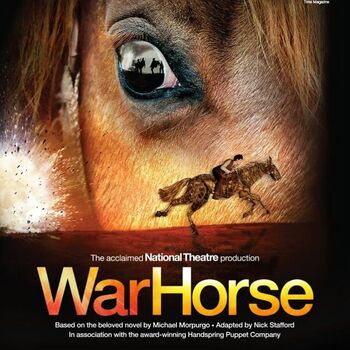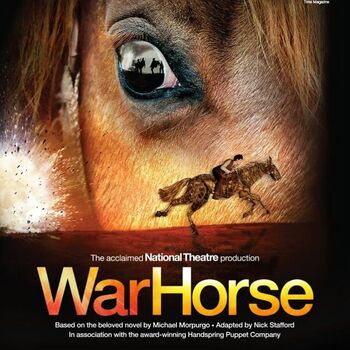 At the outbreak of World War One, Joey, young Albert's beloved horse, is sold to the Cavalry and shipped to France. He's soon caught up in enemy fire, and fate takes him on an extraordinary journey, serving on both sides before finding himself alone in no man's land. Albert, who remained on his parents' Devon farm, cannot forget Joey. Though still not old enough to enlist he embarks on a treacherous mission to find him and bring him home.
How long does War Horse Last for?
Does War Horse have any age restrictions? 7+
Does War Horse have an interval? Yes
Seen by 4 fans
100.0
0.0
Where is War Horse playing?
War Horse currently has no current or future productions scheduled
Use the button above to add it to your followspot and be notified when something is announced.
What they loved
Stunning production at a new venue for me (Troubadour Wembley Park) Lots of tears!
Made me cry
Seen by 4 fans
100.0
0.0
Wishlists |
2
Avg. Rank
40th
What they didn't enjoy
War Horse Discussions
No posts have been made yet.