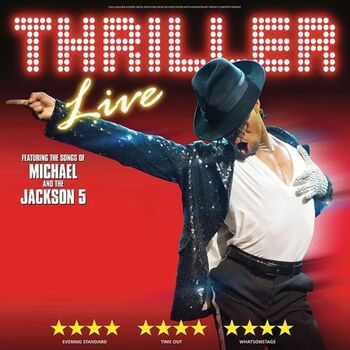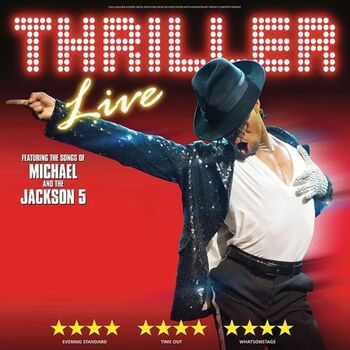 THRILLER LIVE is a spectacular concert created to celebrate the greatest music ever written. Seen by over five million people in over 30 countries, THRILLER LIVE continues to moonwalk around the world, taking you on an electrifying audio-visual journey through an unparalleled catalogue of hits. Experience over two hours of non-stop hits from pop to rock, soul to disco as the cast pay homage to a musical legacy and iconic choreography executed with flair, precision and passion, this is a show that you will never forget.
Show Length
Recommended Minimum Age 7+
Interval? Yes
This show does not have enough ratings to display stats yet.
Current Productions of Thriller Live!
Thriller Live! currently has 1 current production
What they loved
What they didn't enjoy
Thriller Live! Discussions
No posts have been made yet.