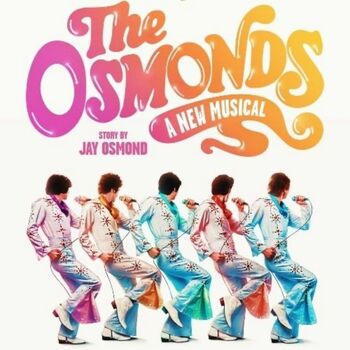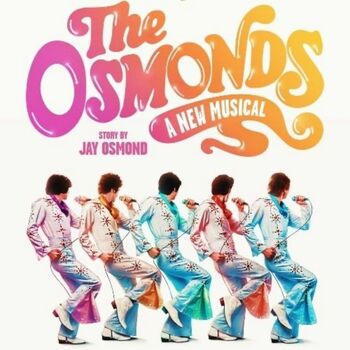 From their star residency on The Andy Williams Show, to the arrival of Donny and Marie, The Osmonds lived a remarkable life recording chart topping albums, selling out vast arena concerts and making record breaking TV shows - until one bad decision cost them everything.
How long does The Osmonds Last for? 160 Minutes
Does The Osmonds have any age restrictions? 7+
Does The Osmonds have an interval? Yes
Seen by 8 fans
100.0
0.0
Where is The Osmonds playing?
The Osmonds currently has no current or future productions scheduled
Use the button above to add it to your followspot and be notified when something is announced.
What they loved
Brilliant show with a great cast, superb talent all round, Ryan Anderson who plays Merrill is incredibly talented, Alex Lodge who plays Jay as well as narrating the story is a great presence with lots of charisma as well as being incredibly talented. The cast are all brilliant and the storytelling is compelling keeping the audience engaged whilst introducing the right songs at the right time to match the emotions. A well earned standing ovation! Can't wait to see it again.
It was a great show and the cast were amazing, I would love to see it again 👍🤩
The show goes from their very beginnings, and just about everything else.
Really interesting to hear the story of the Osmonds even though I only know some of the songs. The use of both child and grown actors was good.
The songs!
Great talent
Seen by 8 fans
100.0
0.0
Wishlists |
4
Avg. Rank
31st
What they didn't enjoy
It felt more like and Osmonds tribute act with some story thrown in between. You probably need to be a bigger fan to get more enjoyment out of it.
The Osmonds Discussions
No posts have been made yet.