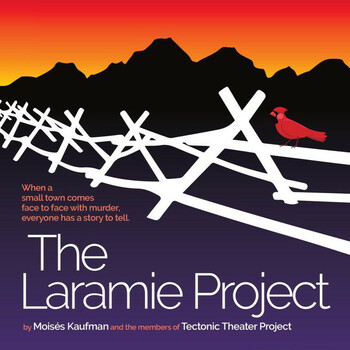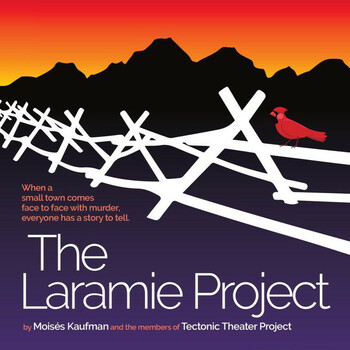 In October 1998 a twenty-one-year-old student at the University of Wyoming was kidnapped, severely beaten and left to die, tied to a fence in the middle of the prairie outside Laramie, Wyoming. His bloody, bruised and battered body was not discovered until the next day, and he died several days later in an area hospital. His name was Matthew Shepard, and he was the victim of this assault because he was gay. The hate crime attracted vast attention worldwide, bringing sexual discrimination and violence to the forefront of public discourse. The Tectonic Theater Project, led by their founder Moisés Kaufman, traveled to Laramie in the aftermath of the murder with the intent of creating a theatrical portrait of a town coming to grips with horrible, hate-fuelled violence. Over the course of a year and a half, the group interviewed over 200 subjects, some directly related to the case and some regular citizens of Laramie. Out of these interviews, journal entries, and found texts, The Laramie Project was born. Hailed as one of the most captivating and encompassing pieces of contemporary theatre, the play shocks, challenges, and moves all who watch it as it reveals the lowest depths of hatred and greatest heights of compassion that lies within all human beings in any seemingly average community.
How long does The Laramie Project Last for? 120 Minutes
Does The Laramie Project have any age restrictions? 16+
Does The Laramie Project have an interval? No
This show does not have enough ratings to display stats yet.
Where is The Laramie Project playing?
The Laramie Project currently has 1 upcoming production
21 March 2023 - 26 March 2023
21 March 2023 - 26 March 2023
What they loved
What they didn't enjoy
The Laramie Project Discussions
No posts have been made yet.