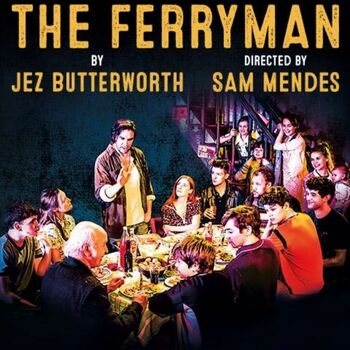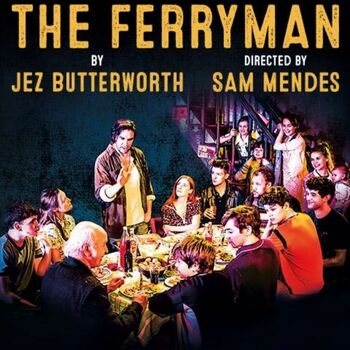 It's harvest time in the Carney household and spirits are high. Three generations swirl around the kitchen, including rabbits, a goose and a baby. But there are ghosts at this feast. This is Northern Ireland, 1981. In the Maze prison, the IRA hunger strikers are dying. Out on the bog, a body has been dug up. Butterworth draws turmoil into the farmhouse, defining just how inextricably this family is entangled in Ireland's bloodstained past.
Show Length 180 Minutes
Recommended Minimum Age 14+
Interval? Yes
This show does not have enough ratings to display stats yet.
Current Productions of The Ferryman
The Ferryman currently has no current or future productions scheduled
Use the button above to add it to your followspot and be notified when something is announced.
What they loved
What they didn't enjoy
The Ferryman Discussions
No posts have been made yet.