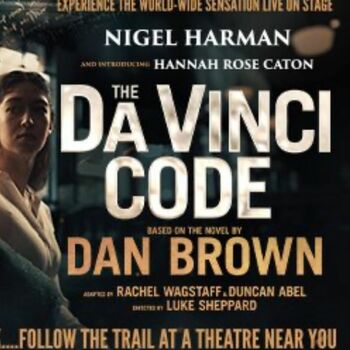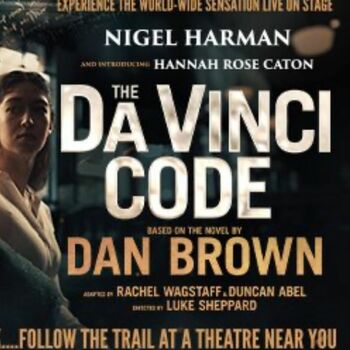 Based on the best-selling novel of this century, with over 100 million copies sold, unlock the secrets of THE DA VINCI CODE in the world premiere stage adaptation of the international phenomenon and uncover the truth in the greatest thriller of the past 2000 years.
Show Length
Recommended Minimum Age 7+
Interval? Yes
This show does not have enough ratings to display stats yet.
Current Productions of The Da Vinci Code
The Da Vinci Code currently has no current or future productions scheduled
Use the button above to add it to your followspot and be notified when something is announced.
What they loved
the whole thing, great adaptation!
What they didn't enjoy
The Da Vinci Code Discussions
No posts have been made yet.