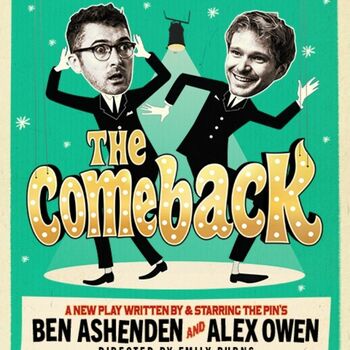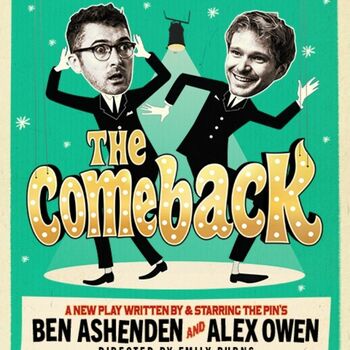 Up-and-coming comics Alex and Ben have been booked in the warm-up spot for a beloved but fading double act's comeback tour. Neither is delighted to be playing to a sparse crowd in a sleepy, seaside town, but when it's revealed that a Hollywood director is in the audience, both acts glimpse a final chance for their big break. Cue sabotage, mistaken identity and full on farcical mayhem, as the performance descends into a desperate battle for the limelight. With the action alternating between offstage and on, and the tone between Noises Off and Morecambe and Wise's old-school charm, this is a warm-hearted, joyful, and dazzlingly funny new comedy.
Show Length 155 Minutes
Recommended Minimum Age 7+
Interval? Yes
This show does not have enough ratings to display stats yet.
Current Productions of The Comeback
The Comeback currently has no current or future productions scheduled
Use the button above to add it to your followspot and be notified when something is announced.
What they loved
It was something a bit different as the west end was reopening
What they didn't enjoy
The Comeback Discussions
No posts have been made yet.