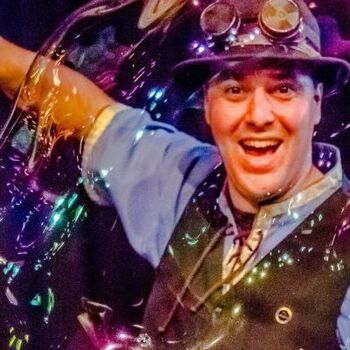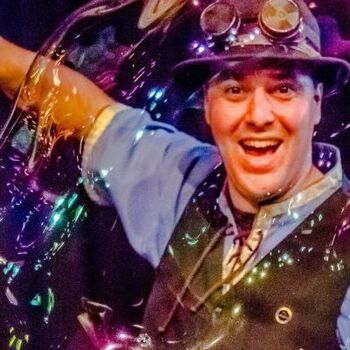 Join Mr. Bubbles with his extraordinary soap bubbles in all shapes and sizes! The Bubble Show is a unique blend of magic, storytelling, and bubble art! Enjoy bouncy bubbles, bubbles inside bubbles, smoke bubbles, square bubbles, giant bubbles, and even fire bubbles! Actor, storyteller, and Guinness World Record holder, The Highland Joker, is one of the top bubble artists in the world, bringing you an interactive, fun, international award-winning bubble extravaganza!
How long does The Bubble Show Last for? 60 Minutes
Does The Bubble Show have any age restrictions? 3+
Does The Bubble Show have an interval? No
This show does not have enough ratings to display stats yet.
Where is The Bubble Show playing?
The Bubble Show currently has 1 current production
What they loved
What they didn't enjoy
The Bubble Show Discussions
No posts have been made yet.