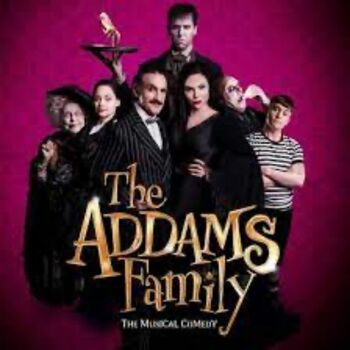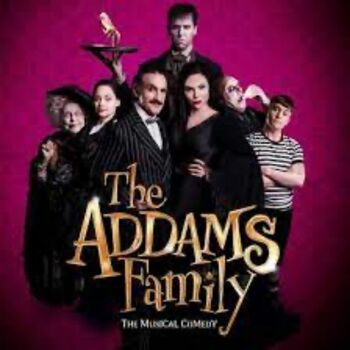 Wednesday Addams, the ultimate princess of darkness, is all grown up and has a shocking secret that only Gomez knows. She's fallen in love with a sweet young man from a respectable family. With his cherished Morticia in the dark will Gomez manage to keep his daughter's secret until the two families meet for a fateful dinner with hilarious consequences?
How long does The Addams Family Last for? 155 Minutes
Does The Addams Family have any age restrictions? 7+
Does The Addams Family have an interval? Yes
Seen by 7 fans
86.0
0.0
Where is The Addams Family playing?
The Addams Family currently has 1 upcoming production
12 February 2024 - 13 February 2024
12 February 2024 - 13 February 2024
What they loved
Cast were amazing, good story
fantastic songs, loved Wednesday and Gomez!
There was a lovely father daughter relationship. I think Lurch was played very well.
Quirky, funny, some excellent songs
Seen by 7 fans
86.0
14.0
Wishlists |
1
Avg. Rank
29th
What they didn't enjoy
Mostly the audience.
It wasn't 'Addams' enough for me, Mortica was a lot less deadpan and more whingy than I am used to.
Some of the dancing was a little wooden
The Addams Family Discussions
No posts have been made yet.