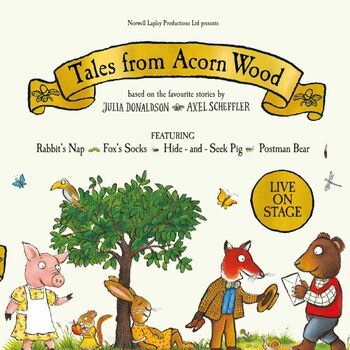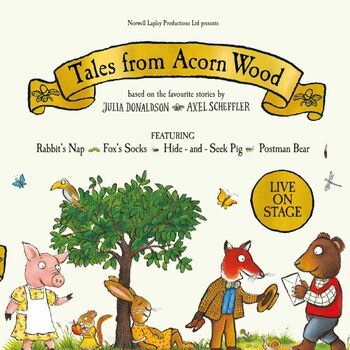 Julia Donaldson and Axel Scheffler's beloved Tales from Acorn Wood stories are brought to life on stage for the first time in an enchanting lift-the-flap experience. Poor old Fox has lost his socks! Are they in the kitchen or inside the clock? And Rat-a-tat-tat! Who's that keeping tired Rabbit awake? You can also join in with Pig and Hen's game of hide-and-seek and discover the special surprise Postman Bear is planning for his friends.
Show Length 70 Minutes
Recommended Minimum Age 2+
Interval? No
This show does not have enough ratings to display stats yet.
Current Productions of Tales From Acorn Wood
Tales From Acorn Wood currently has 1 upcoming production
October 2022 - December 2022
October 2022 - December 2022
What they loved
What they didn't enjoy
Tales From Acorn Wood Discussions
No posts have been made yet.