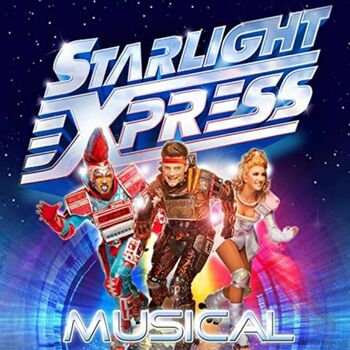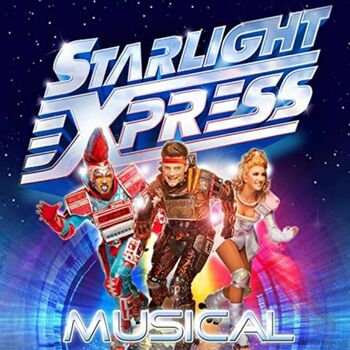 In the early 1980s, drawing inspiration from R&B, rock 'n' roll, jazz, rap and country and western music for his upbeat score, Lloyd Webber took those initial songs and ideas and composed a full length musical about trains. Eventually, he teamed up with lyricist Richard Stilgoe, expanding upon the concept of his lifelong fascination with trains and Starlight Express came to life.
Show Length
Recommended Minimum Age 7+
Interval? Yes
Seen by 9 fans
100.0
0.0
Current Productions of Starlight Express
Starlight Express currently has no current or future productions scheduled
Use the button above to add it to your followspot and be notified when something is announced.
What they loved
Original concept, great costumes
This show has songs for everyone whatever style of music you like.first saw it at 8 years old and collected roller skaters autographs (and hi fives as they went around the track)
The fact that it was on roller skates and you could be sat in the middle of the race track. Saw this show many times growing up, I wish they would bring it back in its original form.
Seen by 9 fans
100.0
0.0
Wishlists |
0
Avg. Rank
10th
What they didn't enjoy
As with Cats, this didn't translate quite as well to the smaller stage but they did a good job with some film effects
nothing
Starlight Express Discussions
No posts have been made yet.