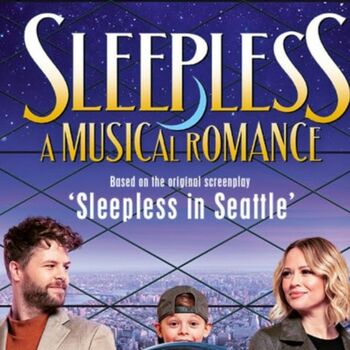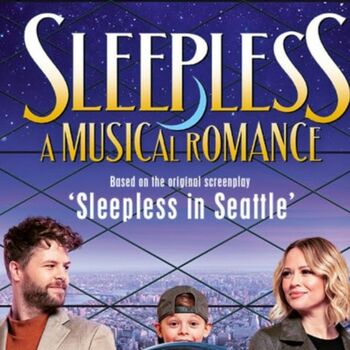 It tells the heart-warming tale of Sam, who moves to Seattle with his ten year-old son, Jonah, following the tragic death of his wife. When Jonah phones a radio show, Sam is forced to talk about his broken heart and sleepless nights live on air, and he suddenly finds himself one of the most sought after single men in America and a great news story for feisty journalist Annie on the opposite side of the country. Can Jonah bring the two together on the top deck of the Empire State Building?
Show Length
Recommended Minimum Age 7+
Interval? Yes
This show does not have enough ratings to display stats yet.
Current Productions of Sleepless
Sleepless currently has no current or future productions scheduled
Use the button above to add it to your followspot and be notified when something is announced.
What they loved
Exceeded expectations; the first fully staged musical we saw after lockdown and cried with joy
What they didn't enjoy
Sleepless Discussions
No posts have been made yet.