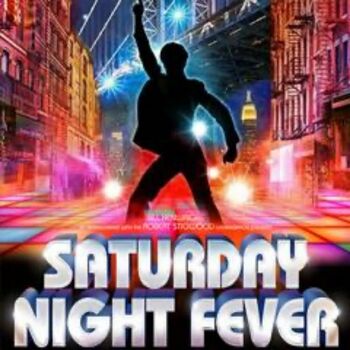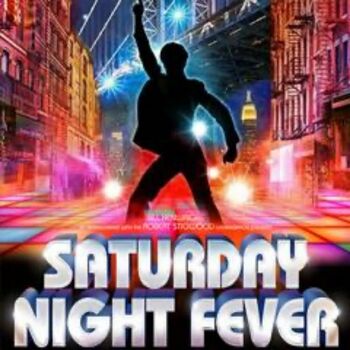 Bill Kenwright by arrangement with the Robert Stigwood Organisation presents Saturday Night Fever. Experience the best selling Bee Gees soundtrack live on stage in this spectacularly reimagined music and dance extravaganza. Follow the story of Tony Manero as he embarks on a reckless yet thrilling road to dancing success. It's a homage to the 1977 John Travolta classic with more drama, more music, and hot new choreography which is sure to have you dancing in the aisles. Featuring songs from the bestselling movie soundtrack of all time, including the Bee Gees' Stayin' Alive, How Deep Is Your Love, Night Fever, Tragedy and More Than a Woman, as well as 70s favourites Boogie Shoes, Disco Inferno and many more.
How long does Saturday Night Fever Last for?
Does Saturday Night Fever have any age restrictions? 7+
Does Saturday Night Fever have an interval? Yes
This show does not have enough ratings to display stats yet.
Where is Saturday Night Fever playing?
Saturday Night Fever currently has no current or future productions scheduled
Use the button above to add it to your followspot and be notified when something is announced.
What they loved
What they didn't enjoy
Saturday Night Fever Discussions
No posts have been made yet.