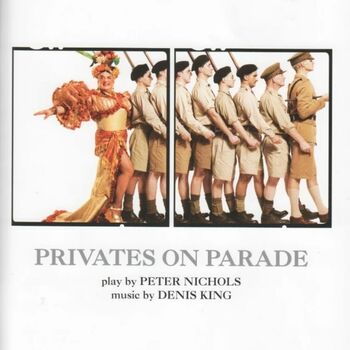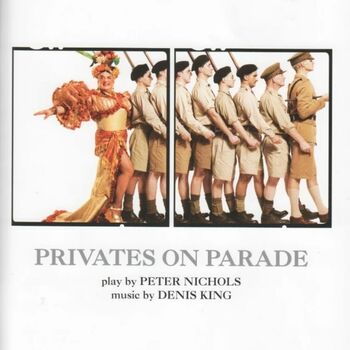 Private Steven Flowers is posted to the Song and Dance Unit in South East Asia where serving under the flamboyant Captain Terri Dennis he discovers it takes more than just a uniform to become a man. Simon Russell Beale played the cross-dressing Captain Dennis whose performances of Marlene Dietrich, Vera Lynn and Carmen Miranda form the centrepiece of Peter Nichols' award-winning comedy set against the murderous backdrop of the Malaysian campaign at the end of the Second World War.
How long does Privates on Parade Last for?
Does Privates on Parade have any age restrictions? 7+
Does Privates on Parade have an interval? Yes
This show does not have enough ratings to display stats yet.
Where is Privates on Parade playing?
Privates on Parade currently has no current or future productions scheduled
Use the button above to add it to your followspot and be notified when something is announced.
What they loved
What they didn't enjoy
Privates on Parade Discussions
No posts have been made yet.