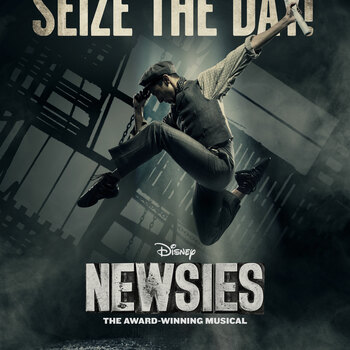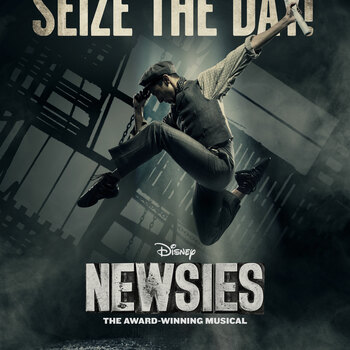 Set in New York City at the turn of the last century and based on a true story, Newsies is the rousing tale of Jack Kelly, leader of a ragged band of teenage "newsies who dream only of a better life far from the hardship of the streets.
How long does Newsies The Musical Last for? 155 Minutes
Does Newsies The Musical have any age restrictions? 4+
Does Newsies The Musical have an interval? Yes
Seen by 13 fans
85.0
8.0
Where is Newsies The Musical playing?
Newsies The Musical currently has 2 current productions
What they loved
The set pieces were used very well
dancing!!! music!!!!
Everything
Some great set pieces
Fantastic dancing.
The amount of dancing
Incredible dancing, gorgeous vocals , so cleverly done, immersive but without losing any of the brilliance. Had an absolute ball and couldn't wait to return with my daughter - an equally awesome experience second time round.
The performers were great
Loved the set and choreography. AMAZING DANCERS
Insane dancing. Absolutely insane.
Seen by 13 fans
85.0
15.0
Wishlists |
5
Avg. Rank
18th
What they didn't enjoy
Nothing
Nothing
Unless willing to fork out the price, it is odd going to see a super immersive show but being kinda out of all the action.
The same songs seemed to get repeated over and over again. While it was advertised as an immersive experience - it was only immersive if you opted for the highest priced seats. Even mid - high range seats did not get much of the experience and the stage felt really far away.
Being right on the side you missed some of the action
for £75 the seats were very far away and disconnected
Catchy songs but the overall story is kind of stretched out. Just go for the dancing
Newsies The Musical Discussions
No posts have been made yet.