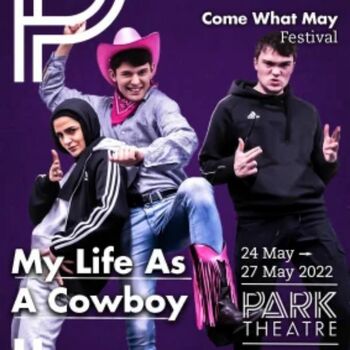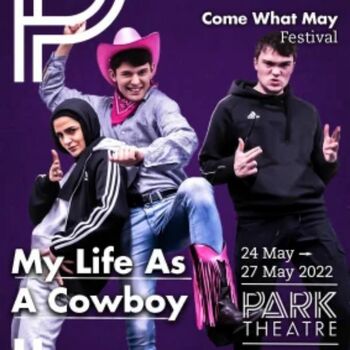 Conor is a gay 17 year old lifeguard, trapped in the suffocating suburbia of Croydon. But the opportunity to prove himself to the world is finally here – through the local talent show, Croydon People's Day. His friends Zainab and Michael aren't convinced. Will his all-singing, all-dancing Country & Western tribute act be enough to get them onside and bring it home?
How long does My Life as a Cowboy Last for? 80 Minutes
Does My Life as a Cowboy have any age restrictions? 12+
Does My Life as a Cowboy have an interval? No
This show does not have enough ratings to display stats yet.
Where is My Life as a Cowboy playing?
My Life as a Cowboy currently has no current or future productions scheduled
Use the button above to add it to your followspot and be notified when something is announced.
What they loved
What they didn't enjoy
My Life as a Cowboy Discussions
No posts have been made yet.