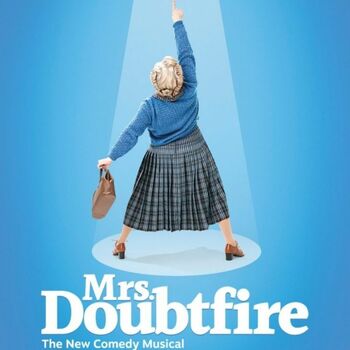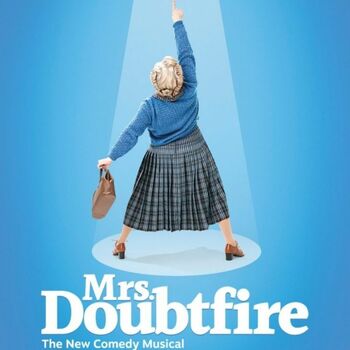 Out-of-work actor Daniel will do anything for his kids. After losing custody in a messy divorce, he creates the ​alter ego of Scottish nanny Euphegenia Doubtfire in a desperate attempt to stay in their lives. As his new character takes on a life of its own, Mrs. Doubtfire teaches Daniel more than he bargained for about how to be a father.
How long does Mrs Doubtfire Last for?
Does Mrs Doubtfire have any age restrictions? 7+
Does Mrs Doubtfire have an interval? Yes
Seen by 6 fans
100.0
0.0
Where is Mrs Doubtfire playing?
Mrs Doubtfire currently has 1 current production
12 May 2023 - (no closing date announced)
12 May 2023 - (no closing date announced)
What they loved
A great modern day version of the film, great songs.
Laughed so hard. An amazing tribute to the film but with enough to make it up to date and modern. The role of Mrs Doubtfire is a quadruple threat.
Such a funny show which told the story from the original movie well but with some modern day touches. I would love to see it get a west end run.
Incredible performances from the cast. Very funny script and generally great when it veers away from the movie
Seen by 6 fans
100.0
0.0
Wishlists |
2
Avg. Rank
16th
What they didn't enjoy
Honestly there wasn't anything I didn't like!
Songs were generally quite weak. I think this actually would work better as a comedic farce rather than a musical
Mrs Doubtfire Discussions
No posts have been made yet.