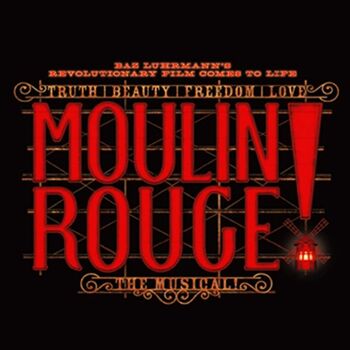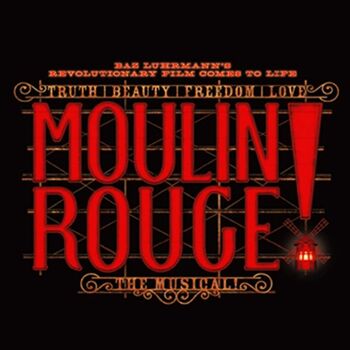 Baz Luhrmann's revolutionary film comes to life onstage, remixed in a new musical mash-up extravaganza. A theatrical celebration of truth, beauty, freedom and — above all — love, Moulin Rouge! is more than a musical; it is a state of mind.
Show Length
Recommended Minimum Age 7+
Interval? Yes
Seen by 4 fans
100.0
0.0
Current Productions of Moulin Rouge!
Moulin Rouge! currently has 1 current production
25 September 2021 - 01 October 2022
25 September 2021 - 01 October 2022
What they loved
All I can say is totally amazing!
The second half was really good and used the songs really well. There was a lot going on!
One of the first times I wished I had the power to rewind a song just to watch it all over again.
Phenomenal set, staging venue. Brilliant casting!
Seen by 4 fans
100.0
0.0
Wishlists |
2
Avg. Rank
15th
What they didn't enjoy
The first half was a bit slow and didn't seem to progress the story a lot. There were a lot of interesting pre show bits that didn't seem to make any appearance in the actual show.
First time watching has an element of trying to break down what songs they are mashing together.
Moulin Rouge! Discussions
No posts have been made yet.