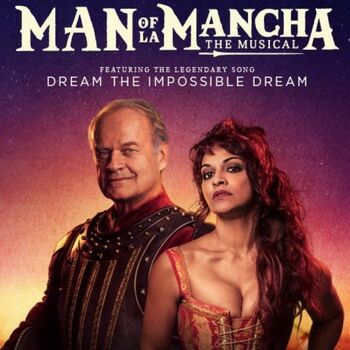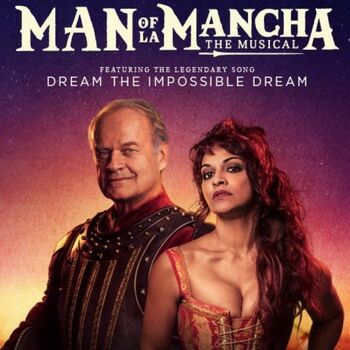 Miguel de Cervantes, failed playwright, poet and tax collector, has been thrown in jail by the Spanish Inquisition for daring to tax a monastery. Awaiting trial Cervantes is hailed before a kangaroo court of his fellow prisoners; thieves, cutthroats and trollops who propose to confiscate his meagre possessions one of which is the uncompleted manuscript of a novel called "Don Quixote." Cervantes, seeking to save it, proposes to offer a novel defence in the form of entertainment. As Cervantes and his servant transform into Don Quixote & Sancho Panza, his wild imagination leads them into a campaign to restore the age of chivalry, to battle evil and right all wrongs.
Show Length 150 Minutes
Recommended Minimum Age 7+
Interval? Yes
This show does not have enough ratings to display stats yet.
Current Productions of Man of La Mancha
Man of La Mancha currently has no current or future productions scheduled
Use the button above to add it to your followspot and be notified when something is announced.
What they loved
What they didn't enjoy
Man of La Mancha Discussions
No posts have been made yet.