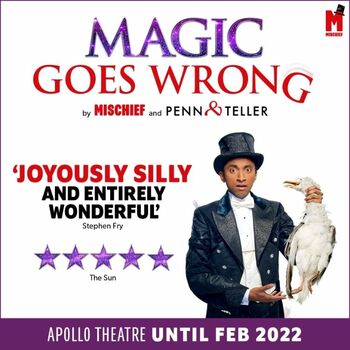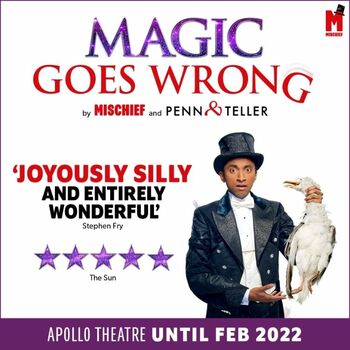 Raising the bar with their dare-devil stunts, jaw-dropping feats and irresistible comedy genius, Mischief's Magic Goes Wrong is currently touring the UK and Ireland, direct from the West End. Book your tickets now, before they vanish out of sight (or sellout!).
Show Length
Recommended Minimum Age 7+
Interval? Yes
Seen by 5 fans
80.0
20.0
Current Productions of Magic Goes Wrong
Magic Goes Wrong currently has 1 tour
What they loved
The Mind Mangler :-D
The sending up of obvious troupes
Mischief are back with another great show!
I love mischief
Seen by 5 fans
80.0
20.0
Wishlists |
0
Avg. Rank
31st
What they didn't enjoy
Focuses a little too much on the magic rather than comedy
Heavy emphasis on the magic....not so much for me
Magic Goes Wrong Discussions
No posts have been made yet.