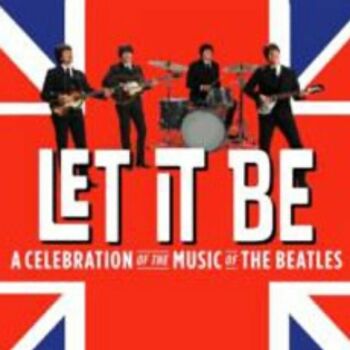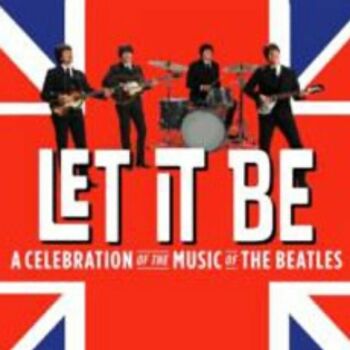 A celebration of the music of The Beatles, Let It Be is a story set during the civil unrest of the 1960's. It follows the journey of two families, long-time next door neighbors, the Martins and the Joneses. Bill Martin is at odds with his three daughters as they grieve the passing of their wife/mother and learn how to be a new family unit: Loretta rebels, Rita begins a romance with the Jones' son Jude, and Lucy has completely stopped speaking. When Jude is drafted, the Jones family is torn apart and struggles in the wake of his loss. As the two fractured families lean on each other more and more, in the end, they begin to find peace and rediscover love.
Show Length
Recommended Minimum Age 7+
Interval? Yes
This show does not have enough ratings to display stats yet.
Current Productions of Let It Be
Let It Be currently has no current or future productions scheduled
Use the button above to add it to your followspot and be notified when something is announced.
What they loved
No mention of this is complete without mentioning the fantastic music.
What they didn't enjoy
Stage set was underwhelming.
Let It Be Discussions
No posts have been made yet.