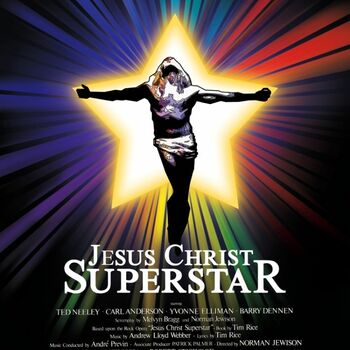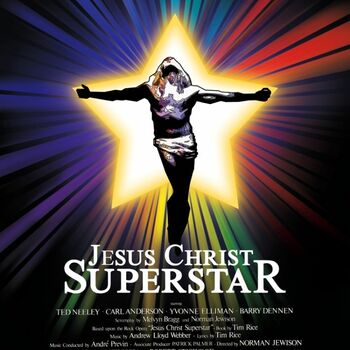 The story, told entirely through song, explores the personal relationships and struggles between Jesus, Judas, Mary Magdalene, his disciples, his followers and the Roman Empire. The iconic 1970s rock score contains such well-known numbers as "Superstar," "I Don't Know How to Love Him" and "Gethsemane."
Show Length
Recommended Minimum Age 7+
Interval? Yes
Seen by 4 fans
100.0
0.0
Current Productions of Jesus Christ Superstar
Jesus Christ Superstar currently has no current or future productions scheduled
Use the button above to add it to your followspot and be notified when something is announced.
What they loved
The music, the storytelling and the emotions.
The Rock Version with Ben Forester, Mel C and Tim Minchin. cracking voices and powerful acting
Some truly spine tingling performances and songs; exceeded expectations
Seen by 4 fans
100.0
0.0
Wishlists |
0
Avg. Rank
24th
What they didn't enjoy
I can't decide if I like the ending or not!
We got very wet and Jesus fell over and honestly I was worried about him
Jesus Christ Superstar Discussions
No posts have been made yet.