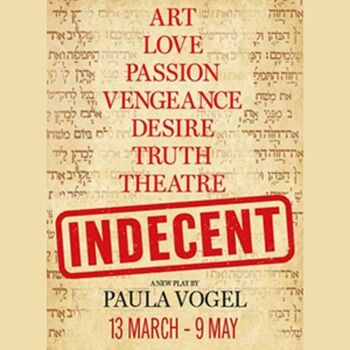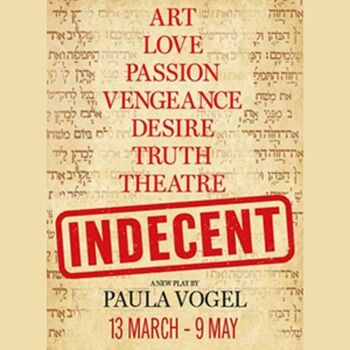 Indecent explores the origins of the highly controversial play The God of Vengeance by Sholem Asch. We follow the path of the artists who risked their careers and lives to perform it in this deeply moving play accompanied by a small live Klezmer band. Rebecca Taichman, who won the Tony Award for Best Direction for Indecent on Broadway, brings her stunning production to the Chocolate factory for its European Premiere.
Show Length 105 Minutes
Recommended Minimum Age +
Interval? Yes
This show does not have enough ratings to display stats yet.
Current Productions of Indecent
Indecent currently has no current or future productions scheduled
Use the button above to add it to your followspot and be notified when something is announced.
What they loved
What they didn't enjoy
Indecent Discussions
No posts have been made yet.