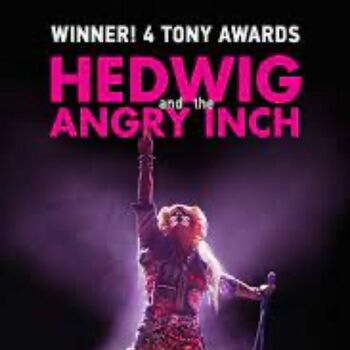 Hedwig and the Angry Inch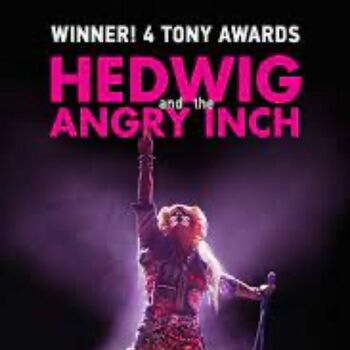 Welcome to a euphoric night on the rock 'n' roll rollercoaster with singer Hedwig– a hedonistic genderqueer anti-heroine seemingly hellbent on destruction. This darkly humorous self-love story, powered by a live band, epic rock-inspired music and hard-hitting lyrics, explores gender identity, acceptance and the freedom to be whoever you want to be.
Show Length 95 Minutes
Recommended Minimum Age 13+
Interval? No
Seen by 4 fans
100.0
0.0
Current Productions of Hedwig and the Angry Inch
Hedwig and the Angry Inch currently has no current or future productions scheduled
Use the button above to add it to your followspot and be notified when something is announced.
What they loved
I loved the storytelling through humour and great songs. Divina de Campo was incredible in the lead role.
Some great one-liners, performances and the band
Some very funny jokes.
A different show that really drags you in and an incredibly hard working band who need to act as well.
Seen by 4 fans
100.0
0.0
Wishlists |
0
Avg. Rank
29th
What they didn't enjoy
A muddled storyline,
I didn't understand how the plot concluded and at some points what part was being played by who.
Timeline sometimes confusing and ends a tad flat.
Hedwig and the Angry Inch Discussions
No posts have been made yet.