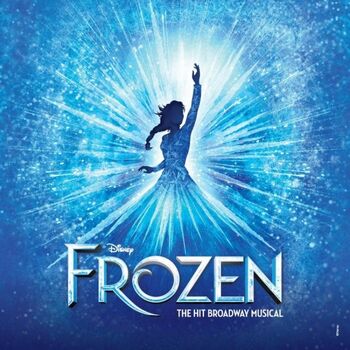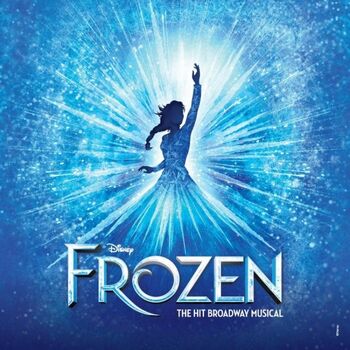 Disney's FROZEN – the beloved animated film that always gives us chills – is now playing in London's West End. For the first time in forever, the Theatre Royal Drury Lane has reopened its doors, bringing Elsa and Anna's story to the stage in this heart-melting theatrical production.
How long does Disney's Frozen Last for?
Does Disney's Frozen have any age restrictions? 7+
Does Disney's Frozen have an interval? Yes
Seen by 19 fans
89.0
5.0
Where is Disney's Frozen playing?
Disney's Frozen currently has 1 current production
27 August 2021 - (no closing date announced)
27 August 2021 - (no closing date announced)
What they loved
Very fun performance, super colourful, inventive production and lively audience.
Amazing production - especially the lights and special FX
I liked when she was singing let it go and the dress changed all by itself like magic she didnt go backstage and no people were there
Didn't disappoint. Particularly liked the costumes.
The magic of Disney on stage with just takes the film even further.
A quality product above all else. Looks great, sounds great. Full of Disney magic.
It's a little bit scary but I liked Annas outfit at the end
The first act was better than the second. Great effects.
The sets, the production, the performances everything
Some fantastic sets and very clever way of staging scenes. I enjoyed how they managed to incorporate the 'mountain trolls' from the film.
the songs, the cast, the acting and the atmosphere
Seen by 19 fans
89.0
11.0
Wishlists |
10
Avg. Rank
10th
What they didn't enjoy
Lots of children in the audience. I didn't mind this (if anything it made it cuter!) but I know some people might be put off by having an audience full of young kids.
I loved eveything
Not the best for theatre lovers who like to get lost in the show (kids and adults singing).
The rest of the audience.
It's a bit long for kids of the age group that visit so they are likely to misbehave in second act.
some things felt a bit rushed due to compressing the movie (and adding original songs) but that's to be expected
A lot of the new songs were not as memorable as the movie ones. Some of the changes made the story as a whole make less sense.
Disney's Frozen Discussions
| Title | Posted by | Replies | Last reply |
| --- | --- | --- | --- |
| | | 1 | almost 2 years ago |