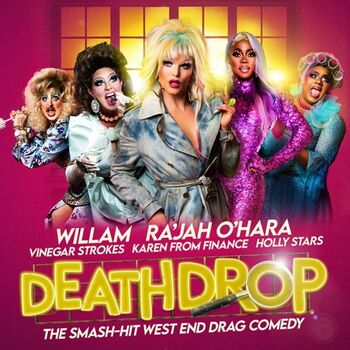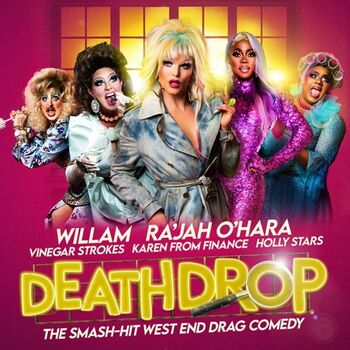 RuPaul's Drag Race superstars JuJuBee and Kitty Scott-Claus lead this full-drag company as they head to Shantay Manor to toast the 10th Anniversary of Charles and Diana. But as the bodies pile up, maybe all is not as it seems…
Show Length
Recommended Minimum Age 12+
Interval? Yes
This show does not have enough ratings to display stats yet.
Current Productions of Death Drop
Death Drop currently has no current or future productions scheduled
Use the button above to add it to your followspot and be notified when something is announced.
What they loved
Hilarious, vibrant, brilliantly scripted, great pop culture references
What they didn't enjoy
Some of the casting....however most was amazing and Holly Stars was incredible
Death Drop Discussions
No posts have been made yet.