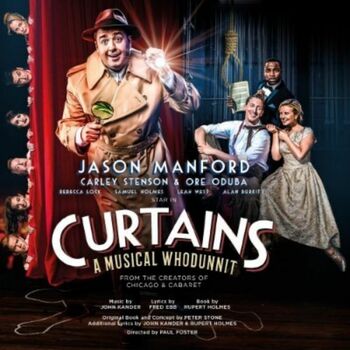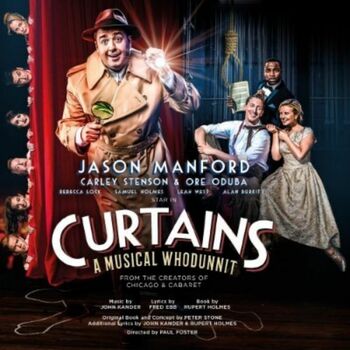 It's the brassy, bright, and promising year of 1959. Boston's Colonial Theatre is host to the opening night performance of a new musical. When the leading lady mysteriously dies on stage the entire cast & crew are suspects. Enter a local detective, who just happens to be a musical theatre fan! Packed with glorious tunes and a witty, charming script filled with delightful characters,
Show Length
Recommended Minimum Age 7+
Interval? Yes
This show does not have enough ratings to display stats yet.
Current Productions of Curtains
Curtains currently has no current or future productions scheduled
Use the button above to add it to your followspot and be notified when something is announced.
What they loved
unexpectedly funny
This was a real treat, great story line, some great numbers, Becky Lock was of course outstanding. Thoroughly enjoyed!
What they didn't enjoy
Noisy audience members behind us!
Curtains Discussions
No posts have been made yet.