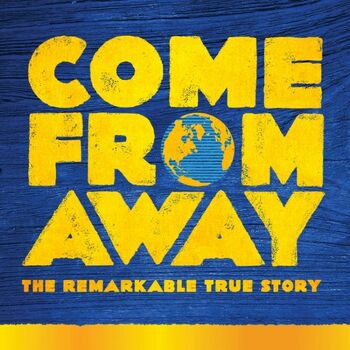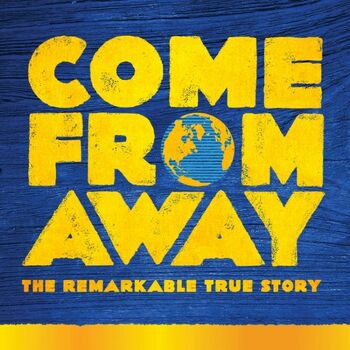 Discover the remarkable true story of a small town that welcomed the world. Winner of every major UK award for Best New Musical, Come From Away shares the incredible real-life story of the 7,000 air passengers from all over the world who were grounded in Canada during the wake of 9/11, and the small Newfoundland community that invited these 'come from aways' into their lives.
Show Length
Recommended Minimum Age 7+
Interval? Yes
Seen by 9 fans
100.0
0.0
Current Productions of Come from Away
Come from Away currently has 1 residency and 1 digital production
February 2019 - (no closing date announced)
What they loved
Everything
What a show, had me switching from laughing to crying throughout the show, how can a show about something so terrible be amazing.
Did not know what to expect considering the slightly unusual subject matter for a musical but leaves you smiling and crying and wanting to see it all over again.
The incredible score, the emotion, THAT LINE in Me and the Sky, the spirit, the choreography, the inspiration....everything!
Where do I start?! Didn't really know what to expect but I was blown away. Very emotional and poignant story and show. Amazing choreography and creative use of a minimal set.
Everything
Everyone had their own special song and i liked the music the kind of country and irish themed music and bev bass
The songs!
Seen by 9 fans
100.0
0.0
What they didn't enjoy
Nothing
You wish everywhere was like Gander
Its over so fast!
Loved it all.
nothing
No interval
Too short
Come from Away Discussions
| Title | Posted by | Replies | Last reply |
| --- | --- | --- | --- |
| | | 1 | 3 months ago |
| | | 0 | 3 months ago |