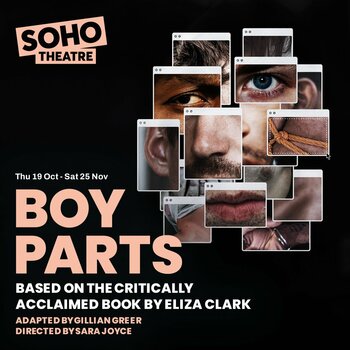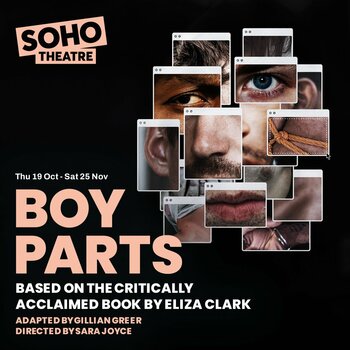 Irina takes erotic photos of average looking men. Always behind the lens, she watches, she moulds, and she stalks. These boys are putty in her hands, just the way she likes it. When the opportunity to show her photographs in a fashionable London gallery – "darling, you just don't get chances like this in the North" – coincides with a new boy to obsess over, cracks begin to appear. How far can she push her new prey for the perfect shot, or has she already gone too far? Based on the critically acclaimed debut novel by Eliza Clark (Finalist in Women's Prize for Fiction) and adapted by Gillian Greer (Meat, Theatre503; Petals, Theatre Upstairs), Boy Parts is a pitch-black psychological thriller that subverts the erotic gaze and asks what happens when our need for connection gets twisted.
How long does Boy Parts Last for? 120 Minutes
Does Boy Parts have any age restrictions? 16+
Does Boy Parts have an interval? Yes
This show does not have enough ratings to display stats yet.
Where is Boy Parts playing?
Boy Parts currently has no current or future productions scheduled
Use the button above to add it to your followspot and be notified when something is announced.
What they loved
What they didn't enjoy
Boy Parts Discussions
No posts have been made yet.