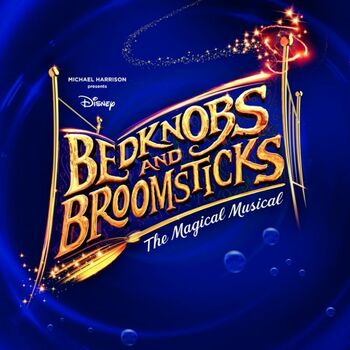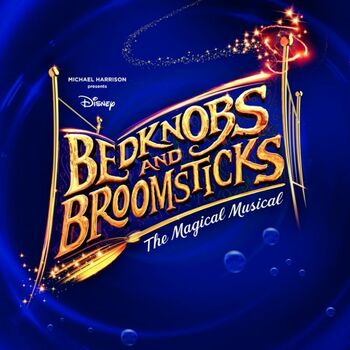 When the three orphaned Rawlins children are reluctantly evacuated from wartime London to live with the mysterious Eglantine Price, they have no idea what adventures lie ahead. Upon discovering Eglantine to be a trainee witch, they join forces to search for a secret spell that will defeat the enemy once and for all. Armed with an enchanted bedknob, a bewitched broomstick and a magical flying bed, they encounter surprising new friendships on their journey from Portobello Road to the depths of the beautiful briny sea.
How long does Bedknobs and Broomsticks Last for? 155 Minutes
Does Bedknobs and Broomsticks have any age restrictions? 7+
Does Bedknobs and Broomsticks have an interval? Yes
Seen by 5 fans
80.0
0.0
Where is Bedknobs and Broomsticks playing?
Bedknobs and Broomsticks currently has no current or future productions scheduled
Use the button above to add it to your followspot and be notified when something is announced.
What they loved
It was one of the BEST theatre shows out of all the theatre shows I have seen in my life, even better than &juliet. My favourite part was when Paul said whats on the Kings dinner plate and my favourite character, Norton the fish, screamed really loudly! It was magic, we went two times in one week.
Very sweet show
Brilliantly staged and played by a great cast.
OH MY HEART! I have fallen in love with this incredible show!! The whole company, and the whole show, are just wonderful! So much energy on stage, its tangible. Well paced, nostalgic, relevant, poignant, funny, magical!! Dianne Pilkington was born t play Eglantine; she is sensational! Rob Madge is a joy and triumph and seeing them shine made the show even more special.
Seen by 5 fans
80.0
20.0
What they didn't enjoy
There is NOTHING I didnt like
Can't think of one thing I did not like!
Bedknobs and Broomsticks Discussions
No posts have been made yet.