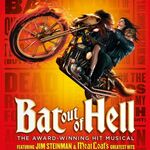 Bat out of Hell at Dominion Theatre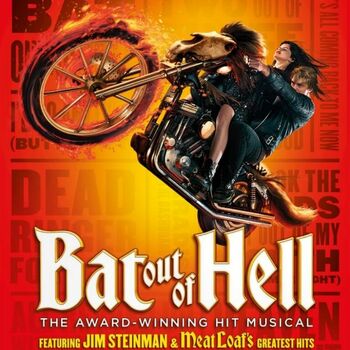 April 2018 until January 2019.
This production of Bat out of Hell Ran From 02/04/2018 to 05/01/2019 and is a Residency at Dominion Theatre featuring Jordan Luke Gage, Christina Bennington, Rob Fowler, Sharon Sexton, and Alex Thomas-Smith [Generated By Dress Circle]
Runtime:160 minutes
Recommended Age: 7+
This is an older production of Bat out of Hell, Did you know that Bat out of Hell has an active production right now! Why not check it out
Bat out of Hell
This production has finished, but would you like to know when Bat out of Hell announces another?
Cast
Creative
We currently have no creative listed for this production, if you know of any please
Suggest New Creative