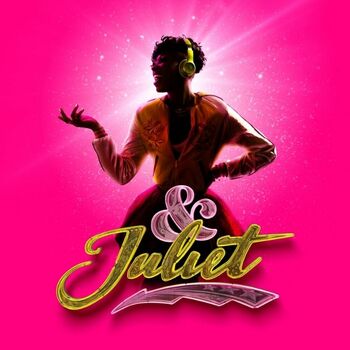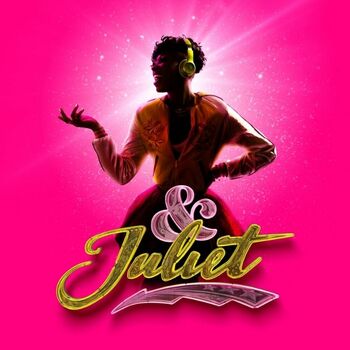 Romeo who?! With her bags packed and ready to escape Verona, Juliet recovers from heartbreak in the best way possible… by dancing the night away with her best friends by her side! But when the sparkle fades, the confetti falls and reality catches up, it's clear that Juliet needs to face her past in order to find her future. Can she reclaim a story that has been written in the stars? Is there really life after Romeo… or could he be worth one more try?
Show Length 150 Minutes
Recommended Minimum Age 7+
Interval? Yes
Seen by 7 fans
100.0
0.0
Current Productions of &Juliet
&Juliet currently has 1 current production
20 November 2019 - (no closing date announced)
20 November 2019 - (no closing date announced)
What they loved
A jukebox that actually feels organic with song choice
It was total and utter fun. Just an absolute joy
I loved everything!!! Fun, uplifting, inclusive, clever, charming, witty......brilliant!
I liked Romeo and the songs and Juliet and April
Well I liked how it had a lot of comedy and how all the backgrounds changed and all the songs and characters. It is amazing!!!!!!!!!!!
Loved everything about it, the best jukebox musical I've seen, the song integration was 2nd to none
Seen by 7 fans
100.0
0.0
What they didn't enjoy
The ending…hmmm. Should have ended a song earlier.
Nothing. I loved it
I didn't like Francis
No evyething perfect
Nothing
&Juliet Discussions
No posts have been made yet.