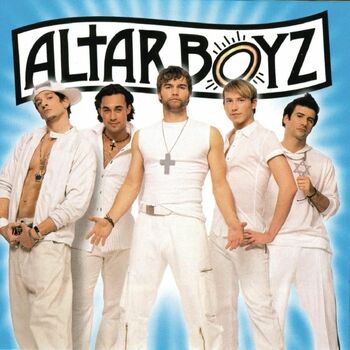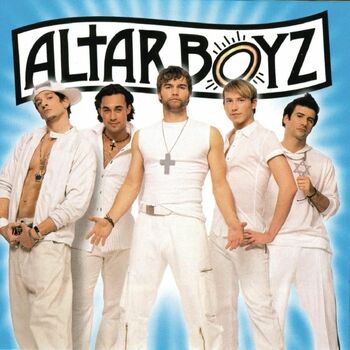 Get set for a foot-stomping, rafter-raising musical comedy about a fictitious boy-band on the last night of their Raise the Praise tour. The Boyz are five all-singing, all-dancing heartthrobs ? Matthew, Mark, Luke, Juan and Abraham - trying to save the world one screaming fan at a time. Their pious pop act ? including lyrics like Girl You Make Me Wanna Wait and Jesus Called Me On My Cell Phone ? worked wonders on the bingo hall circuit, but when fate brings them to New York, will the boyz take a bite out of the forbidden apple? Full of sharp parody, sinfully spectacular dancing and irreverent humour, Altar Boyz has been adored by audiences all over the world. With an extraordinary mix of side-splitting songs, uncontrollable laughs and light-hearted fun, this award-winning and totally original musical is 90 minutes of heavenly delight that is destined to rock the masses of all denominations! With their heavenly harmonies, divine dance moves, and faith that's stronger than their hair gel, the Altar Boyz are ready to spread the good news through the glory of sweet pop music...
How long does Altar Boyz Last for? 90 Minutes
Does Altar Boyz have any age restrictions? 12+
Does Altar Boyz have an interval? No
This show does not have enough ratings to display stats yet.
Where is Altar Boyz playing?
Altar Boyz currently has no current or future productions scheduled
Use the button above to add it to your followspot and be notified when something is announced.
What they loved
What they didn't enjoy
Altar Boyz Discussions
No posts have been made yet.