Marc Littlemore's Dress Circle
Marc Littlemore has seen 2 shows and has 1 shows on their waiting list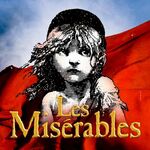 Stunning cast and performance. A show that you need to experience in a theatre.
Be warned that it's a little long
What is this?
This is Marc Littlemore's Dress Circle, A list of shows they've seen in order of preference, use this as a guide for what you should see or why not get involved?
Marc Littlemore's FollowSpot